HELP US SUPPORT THESE AMAZING CHARITIES!
THE MEANING OF THIRTY SECONDS OUT?
BUSINESS: You're walking towards the board room with your team, about to give the sales pitch of your lives!
SPORTS: You're in the tunnel, about to run onto the field for the big game. Careers will be made or lost here, depending on your preperation and execution!
ADVENTURE: You're roped up, about to climb an intimidating mountain face. Years of training and preparation are about to be tested!
MILITARY: Your team is approaching a target in helicopters. Hand signals get passed 10 min, 6 min, 3 min, 1 min...30 seconds! Lives are at stake. You're confident because you are surrounded by bad asses that get shit done!
FIRST RESPONDERS: The call crackles over the radio. Shots fired. Multiple casualties. You don't have time to review actions on, you go with what you know and are determined to make it home after the job is done!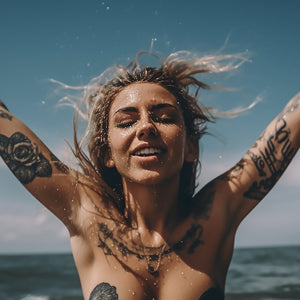 VIP CLUB
Make the most of your holiday shopping by applying now. Earn 30SECOUT reward points on every purchase! Enjoy great discounts.
APPLY NOW
Let customers speak for us
3'x5' flags: Good for hangin'!
DOWNLOAD OUR MOBILE APP NOW!
Unlock our banned collections and shop storewide with an instant 15% discount every time you shop!
Get The App
Our best one star reviews!
⭐️ Ugly! 
This t-shirt is so ugly, it makes me want to cry. But at least it's comfortable, right? Oscar D.
>>Thirtysecondsout.com replied: Oscar, that sucks to hear. Try having someone else wear it and maybe it will look better.
⭐️ Did your kid draw this?
This sticker is so poorly designed, it looks like a child drew it! Chris A.
>>Thirtysecondsout.com replied: Chris, Thanks for the complement! How many more do you want?
⭐️ Too thin!
This t-shirt is so thin, I can see my nipples through it. Thanks for that, guys. Carl T.
>>Thirtysecondsout.com replied: Carl, we recommend that you wear nipple pasties, but we don't sell those.